Is there a difference between traditional smoke detectors vs. monitored fire alarms in San Diego?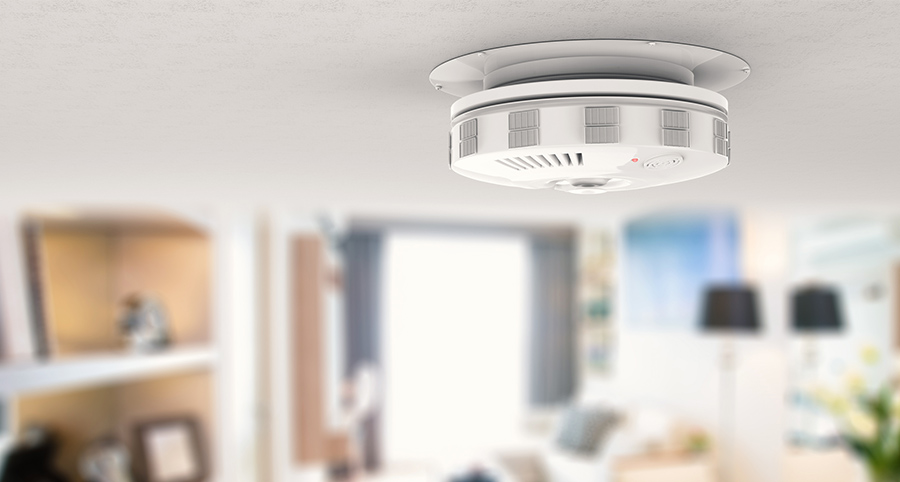 In the San Diego smoke detector vs. monitored fire alarm argument, one component rises over the rest. Smoke detectors are an essential consideration in guarding your place from emergency situations, but they have a few concerning limitations. On the other hand, monitored fire alarms have more methods to identify a fire and are able to contact your support team in the event of a disaster. Connecting your fire alarms to a security system also brings out additional perks that your regular smoke detectors could only dream about.
Your ordinary smoke alarms in San Diego could be inadequate
Defending against fire is important, and smoke detectors take on an essential role in safeguarding your family. Even so, smoke detectors have various drawbacks. For example, they can only identify smoke, not high temps. When there is an emergency in your residence, you may not be alerted unless the smoke rises to the smoke detector. Even though there are additional significant signals of fire -- like a sudden heat increase -- if you don't have smoke, you won't have a sounding of your smoke detector.
Additionally, smoke detectors only sound the alarm if they find an adequate amount of smoke. If a fire starts small, you may not be cautioned until the situation is out of hand. Various smoke detectors use more than one sensor, which means they will recognize smoke from both roaring flames and smoldering remnants. Whenever they start beeping, it's up to the occupant to notify emergency services after safely leaving the residence.
Monitored fire alarms provide more value than ordinary smoke detectors
Even though they have a similar appearance to traditional smoke detectors, monitored fire alarms can do much more. When integrated to a total home security installation, they can:
Identify fire with different sensor types: Like a traditional smoke detector, your monitored component has the ability to trigger from a roaring blaze or smoldering embers. It will resonate an easily audible alarm whenever it recognizes danger.
Discover fire with a rapid temperature increase: Your monitored fire alarm will also activate if it discerns an uncommon increase in heat. Many times, heat is noticed in advance of smoke. Added methods to identify a fire leads to more means to keep your family safe.
Notifies professional monitoring specialists: Fires may take place whether you are at your house or not. Regardless, your fire alarms will warn your monitoring team, who are able to swiftly place a call to the fire department. When every moment matters, it's great to realize that a trained professional is always watching over your home.
Connects to home automation: While the chief task of a fire alarm is to detect an emergency and notify help, it may also integrate with other automated devices. To illustrate, a activated alarm might prompt your system to start the exhaust fan to impede the fire or trigger smart light bulbs so you can locate the quickest exit out of the property.
Your monitored fire alarms are part of a comprehensive smart home
The easiest approach to get the most from your fire alarms is to integrate them with a Vivint home security system. Speak with a Vivint specialist today and find the ideal smart home for your requirements. Call (619) 492-4324 or complete the form below to take the first step toward a safer property.
Cities Served Around San Diego By Smart Security Specialists Your Local Vivint Authorized Dealer