What should you do if your San Diego home alarm system goes off?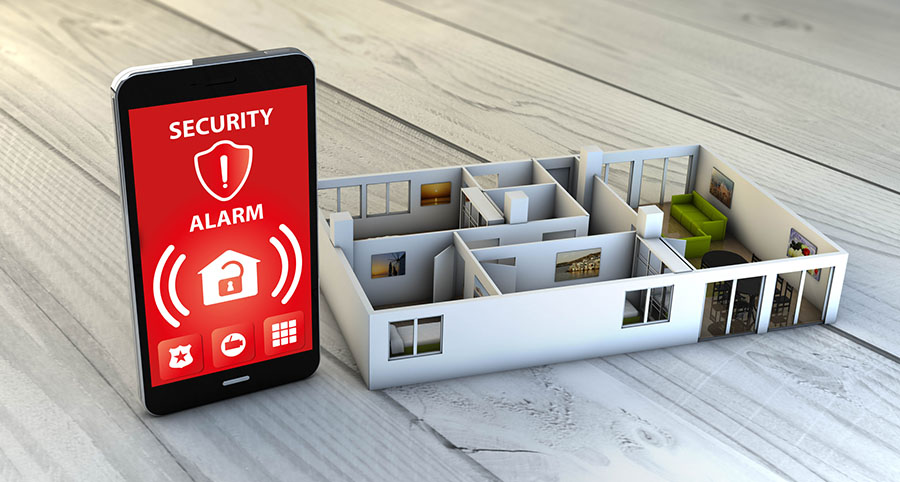 Your home security system protects your residence – and your family members – against the multitude of risks you could encounter, like theft, fire, and carbon monoxide leaks. Even though your home might be ready, that doesn't automatically mean you are. Do you understand what to do if your San Diego home alarm system goes off? The blaring of an alarm is often jarring, confusing, and could cause panic. Your best choice is to stay calm and follow these simple guidelines.
Actions to Take When Your Home Alarm System In San Diego Sounds
It's a scenario no resident wishes to encounter, but it's also the reason why you ordered a home alarm system from the outset. You're woken up from a deep sleep with the telltale blasting of an alarm after a security sensor has been triggered. Now what should you do?
Stay calm. This is easy to say but harder to do when your home security alarm is blaring, and your heart is pounding. But staying calm is the optimal way to evaluate what's going on. Avoid the urge of trying to manage the emergency on your own instead let your monitoring professionals and first responders perform their job.
Protect your family members. Your main focus should be your family and getting them out of danger. In the event of a break-in, this might involve moving to an appointed safe room as far away from entrances as possible. There's a good chance that your alarm may have deterred the intruder, but it's always wiser to be safe than sorry. If there's smoke or flames, you need to vacate your house right away.
Grab your phone. These days, most individuals have their smartphones constantly with them, but you could forget to pick it up during an urgent situation. It's a good thing to have. You'll be able to stay connected with your monitoring specialists and obtain updates through your home security app.
Work With Your 24-hour Monitoring Specialists
Whenever your home alarm system in San Diego goes off, your round-the-clock monitoring experts will act immediately. The first move is to verify your alarm, and that involves communicating with you. The guideline they follow is based on the sort of emergency. For example, if a medical emergency occurs, one attempt will be made to contact you before assistance is deployed. If you're dealing with an intrusion - the most frequent type of alarm - a monitoring specialist will adhere to these procedures to reach out to you:
An effort will be made to reach you using the central command panel. You will usually be asked for a passcode.
If that effort is not successful, a call is attempted to your principal contact number.
A second number or first emergency contact is attempted next.
If there still isn't an answer, nearby law enforcement officers are sent.
Your monitoring agents will attempt to reach you again once authorities are notified.
If you're not able to communicate with the monitoring team, that's OK. Assistance will still be sent even when you're not able to confirm the emergency.
Get prepared for any emergency with a Vivint home alarm system in San Diego
Be prepared for any situation with a state-of-the-art home alarm system in San Diego from Vivint. Contact (619) 492-4324 to begin designing your home's defense today.
Cities Served Around San Diego By Smart Security Specialists Your Local Vivint Authorized Dealer