Can A Smart Home Be Hacked In San Diego?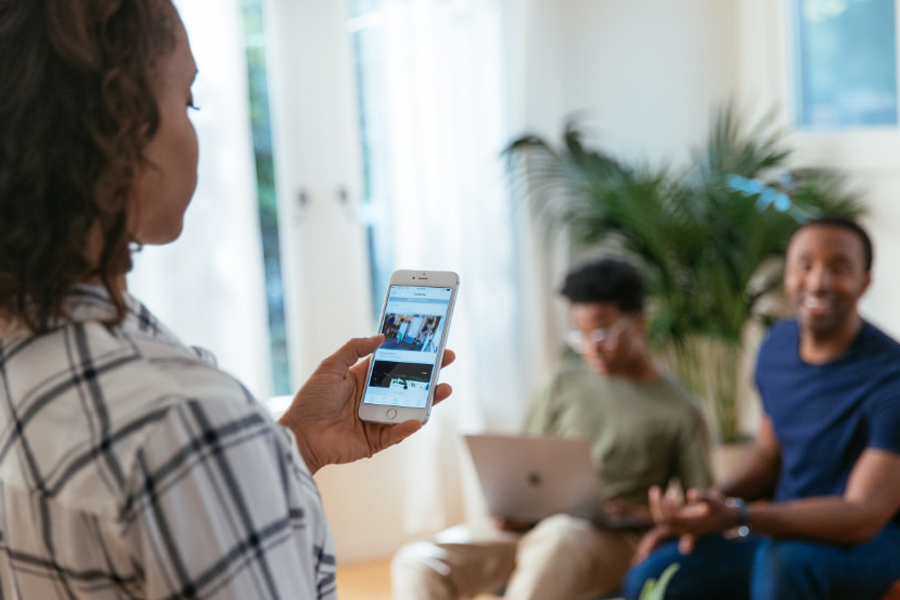 Will your smart home be hacked in San Diego? The simple response is "almost never". A smart home plan from a leading provider like Vivint incorporates high-level encryption and other techniques like IP address masking to prevent a breach of your system. Only an advanced hacker with an abundance of time, patience, and luck will be successful. Hackers normally look for easier targets and a home security system is not likely to be on an experienced criminal's radar.
The manner in which Vivint protects you from smart home hackers in San Diego
Vivint makes incorporating security and home automation components easy by using wireless technology. Consequently, the absence of wires might equate to more concerns about your home's online security. Thankfully, Vivint systems offer powerful protections that will block hackers. The ensuing are some examples of how Vivint protects you:
● 1024-bit encryption: Supposedly, 1024-bit encryption can be hacked, but it would need a massive amount of effort and time to get through. The vast majority of cyber criminals wouldn't devote the resources necessary to get through this level of encryption.
● Masked IP addressing:You can't hack a system you aren't able to locate. Vivint takes pride in keeping your smart home hidden by shielding the IP to outsiders.
● Keeps your security updated: Your home security equipment must remain prepared for any new hacking techniques by issuing consistent software and firmware updates.
Tips to safeguard your San Diego smart home from getting hacked
Even though Vivint offers innovative components that have advanced, built-in security, your own daily practices are vitally important to keep your smart home well defended.
Use secure passwords:
Make sure you implement a password that is difficult or nearly impossible to guess for your Wi-Fi networks and cell phone security application. A random string of letters, numbers, and symbols are better than settling for an easy-to-remember password. For the most part, a longer password is best. Also, make sure you update your passwords periodically.
Never disclose your passwords:
Always keep your home security password protected. When you need to give a visitor a code for your front entry lock, use a one-time or temporary PIN. Your neighbors or friends will be allowed to check up on your home as needed, and then will no longer be afforded entry after the code expires.
Check your settings regularly:
You could be the one to find an issue with your home's security. If you sense a possible security concern, inspect your smart home configuration by using your smart hub or mobile app. If something is out of whack, update your passwords without delay.
Stay protected with a secure smart home from Vivint today!
The most effective measure to enjoy a safe and secure smart home is to go with a supplier like Vivint. Our devices utilize innovative cyber criminal deterrents which means they are a major challenge to break into. Contact (619) 492-4324 or submit the following form to chat with our Vivint experts and customize your secure smart home.
Cities Served Around San Diego By Smart Security Specialists Your Local Vivint Authorized Dealer